Fillers
Have you ever wondered how your friend got rid of dark circles, or how the stars of Hollywood keep their youthful contours of their face? How to remove frown lines or marionette lines at the mouth? The cosmetic category of products known simply as "fillers" are one of the safest, least invasive, and cost effective way to dramatically alter your facial structure and smooth away wrinkles.
Facial fillers are products such as collagen, hyaluronic acid and calcium hydroxyl apatite that rejuvenate facial skin by reducing or eliminating wrinkles, raising scar depressions, enhancing lips and replacing soft-tissue volume loss through facial injections. With age, our skin becomes more susceptible to wrinkles and sagging. Exposure to sun and years of muscle movement (squinting, chewing, smiling) contribute to tissue breakdown of the skin.
Facial fillers are temporary to long-lasting solutions administered through a few tiny facial injections on specific areas of the face. Various types of facial fillers are available and each is designed with one or several purposes, such as wrinkle reduction and lip augmentation. Dr. Darling is a qualified cosmetic medical professional who can help you determine which facial injections and what injectable filler treatments are right for you.
Facial fillers will volumize creases and folds in the face in areas that have lost fat and collagen as we age. Hyaluronic acid is the natural filler substance in your body. The face starts to lack volume and appears aged with deeper nasolabial folds, unaesthetic marionette lines, a deeper mentalis fold, the lips start to thin, and turning down the corners of the lips. Hyaluronic acid fillers such as Restylane and Juvederm are then injected extra orally right underneath these folds to replace the volume lost which creates a younger look in the face. Dermal fillers can be used for high lip line creases, asymmetrical lips around the mouth, lip augmentation, and rejuvenating the "heart shape" of the face by adding volume to the cheek bones.
Length of a Dermal Filler Injections and Side Effects
The average length of filler injections is about 10 to 20 minutes per session, depending on the individual and the amount of areas being treated. Some of the most common side effects include: allergic reaction, bruising at injection site, numbness, and temporary redness, swelling, pain/tenderness, or discoloration. Dermal filler injections require very minimal downtime, allowing patients to return to work and their normal activities directly following treatment. Yet for the first 24 hours, individuals may be instructed to refrain from strenuous activities and excessive sun or heat exposure. Some of the risks of facial injections are lumps (granulomas/nodules) which are a potential risks associated with Radiesse, Sculptra, Juvederm, and ArteColl.
Results of Injectable Fillers
In general, the results from most injectable fillers are temporary; commonly lasting from a few months to about a year. This depends on the type of facial fillers or filler injections used. For optimal results, additional treatment sessions are encouraged. A facial filler or injectable filler treatment entails a series of tiny injections under the skin's surface – at the subdermal-dermal level. The amount administered depends on the depth and size of the skin defect or wrinkle.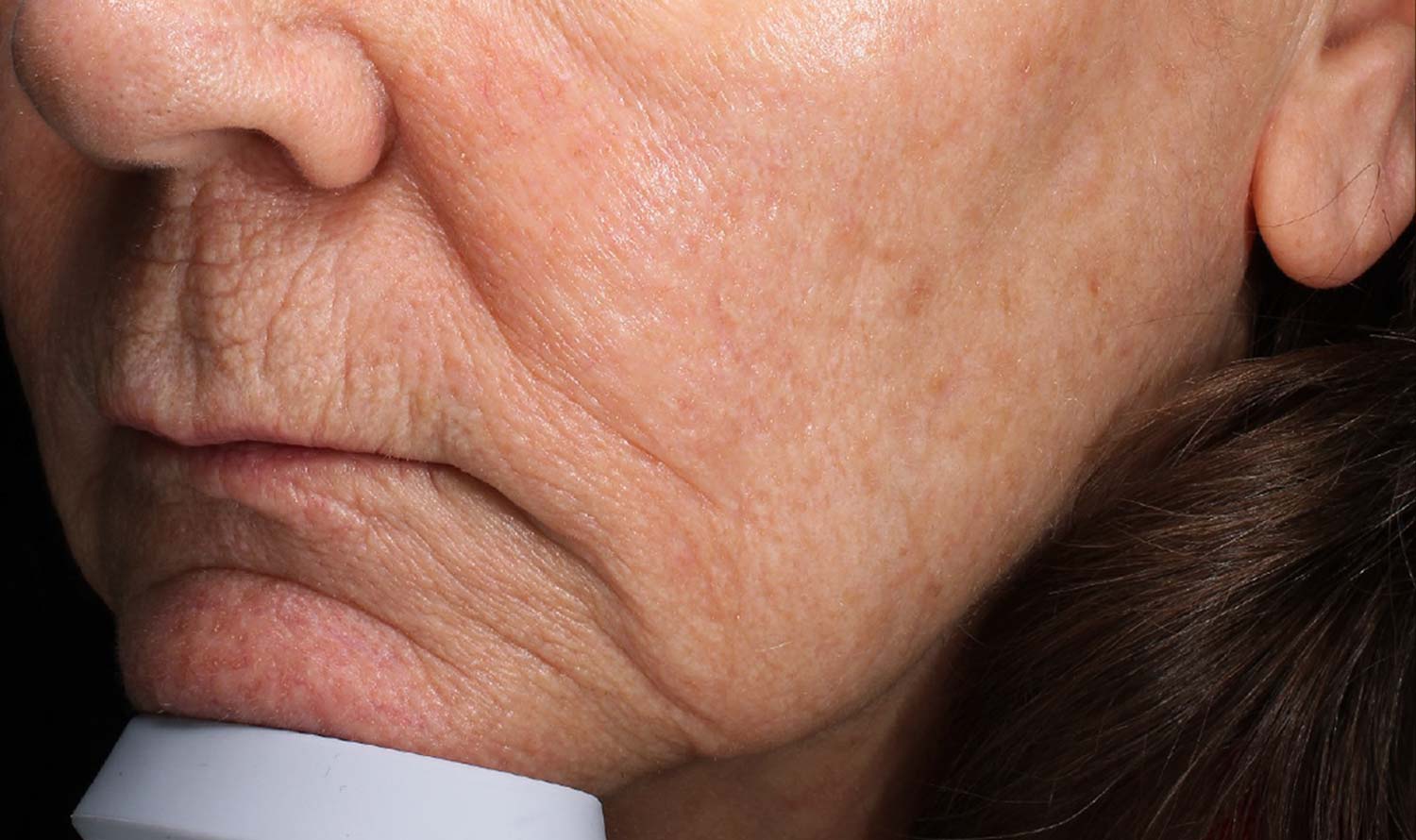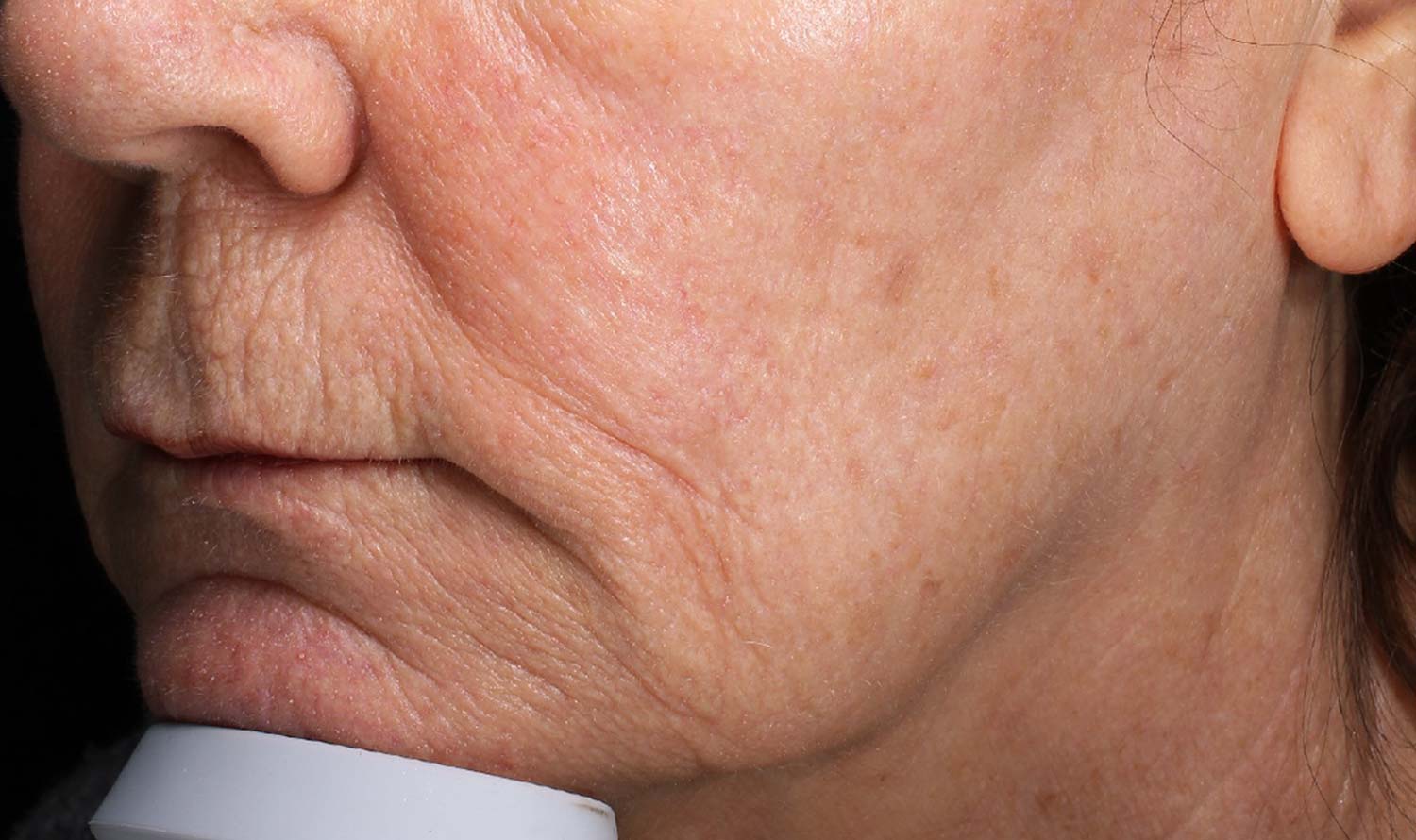 Before & After of Facial Filler.
We use JUVÉDERM® Facial Filler:
Juvederm is made of a hyaluronic acid gel, Juvederm is a naturally-occurring substance in the skin that contributes to volume and hydration. Juvederm is designed to temporarily correct moderate to severe facial wrinkles and folds. Juvederm is made by Allergan, the same manufacturer as of Botox and is the market leader in facial fillers.
JUVÉDERM® Frequently Asked Questions (FAQ)
WHAT IS JUVÉDERM®?
JUVÉDERM® is the #1 selling collection of hyaluronic acid fillers in the US. Each product in the JUVÉDERM® collection of fillers adds volume to a different area of the face – without surgery. All JUVÉDERM® fillers are a smooth, crystal-clear gel that are administered by injection in Dr. Darling's office.
WHERE IS JUVÉDERM® USED?
Different formulations are approved to either lift cheeks, smooth parentheses lines, smooth vertical lip lines or plump the lips. The results are subtle and long lasting.
WHAT IS TREATMENT EXPERIENCE LIKE?
will take your medical history and provide a facial analysis. Be prepared to discuss your aesthetic areas of concern. This is not a surgical treatment. Actual treatment with JUVÉDERM® injectable gels can take 15 minutes to 60 minutes, depending on which area of your face is being treated.
DOES IT HURT?
JUVÉDERM® injectable gels labeled with "XC" contain pain-reducing lidocaine to help manage pain or discomfort during the injection. You may also ask Dr. Darling about a topical numbing cream or ice to help further minimize discomfort.
WHAT IS THE AVERAGE TREATMENT COST?
The cost not only includes the price of the product, but more importantly, the skill and expertise of the specialist or healthcare professional who is administering your treatment. Look for someone who is licensed and trained and has experience treating patients with the JUVÉDERM® Collection. Be wary of discount products or "cheap" JUVÉDERM® Collection treatments —if it sounds too good to be true, it probably is.
It is more important to find an experienced specialist who will take the time to understand your treatment goals and develop a treatment plan that is right for you.
WHAT IS HYALURONIC ACID?
The JUVÉDERM® collection of fillers is made from hyaluronic acid (HA). HA is a natural substance in the skin that delivers nutrients, helps the skin retain moisture and softness, and adds volume. Each product in the JUVÉDERM® collection of fillers is made from a modified form of HA.
WHEN WILL I SEE RESULTS?
You will see results immediately/instantly.
HOW LONG DO RESULTS LAST?
Results may last one year to two years, with optimal correction and depending on the formula used.
ARE THERE ANY REASON THAT I SHOULDN'T RECEIVE JUVÉDERM® INJECTABLE FILLERS?
Do not receive JUVÉDERM® injectable gel fillers if you have a history of severe allergic reactions (anaphylaxis), or if you are allergic to lidocaine or the proteins (Gram-positive bacterial proteins) used to make hyaluronic acid (HA) in JUVÉDERM® injectable gel fillers.